read stories
Today is Jody's birthday, he would have been 23 years old. Even though he's not here we're still celebrating it in his honor. We're spending the day eating some of his favorite foods, watching the movies that he loved, and toasting to him with his favorite drink. We miss him more than words can ever say.
Jennifer designed and put together a beautiful card to commemorate the day he was born. The picture on the front of the card is from Jody's first birthday party in Depok, Indonesia. The inside has pictures from his childhood and high school graduation. And the back has Alaska's state flower, the Forget Me Not.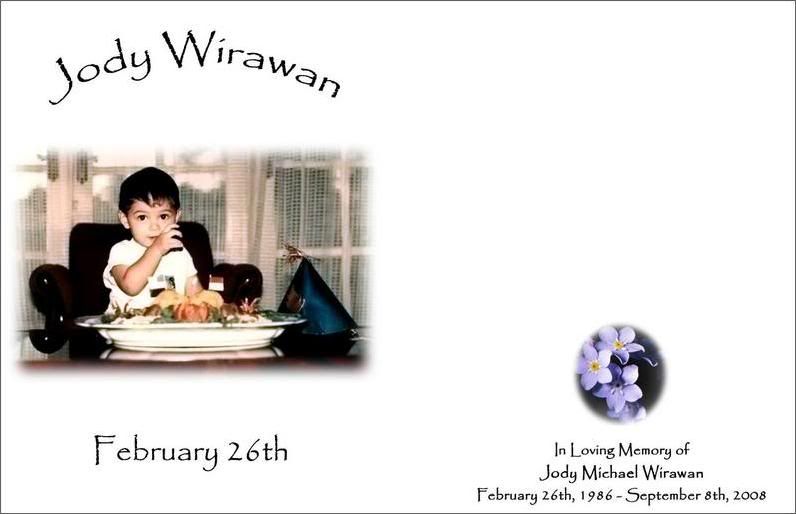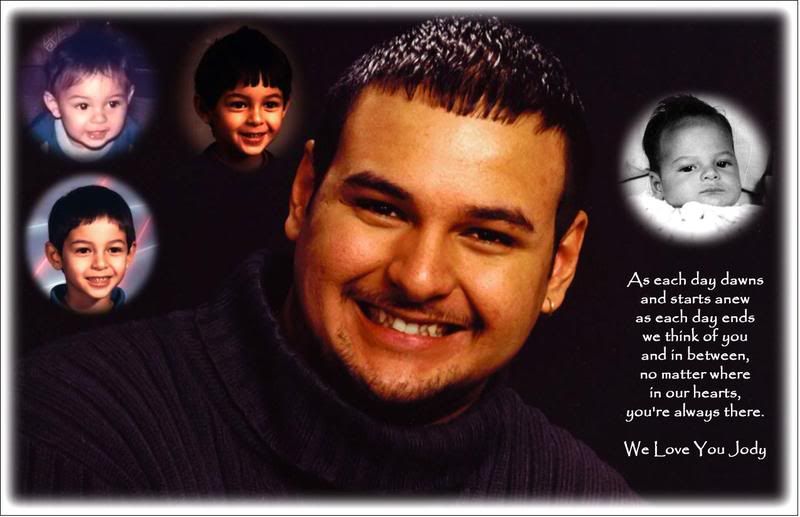 Click on pictures for larger view.
HIT THE LIKE BUTTON? :)